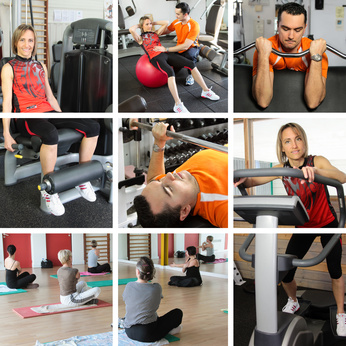 M for Movement
Maintaining range of motion in the injured joint is an important aspect of recovery. Your physical therapist will guide you regarding specific do's and dont's with exercise. As a general rule, the more you move, the quicker you will heal. Listen to your body, since pain is an indication that something isn't right. Your therapist will help you maintain mobility in the joints surrounding the injury. This will reduce the formation of scar tissue and decrease recovery time.

E for Exercise

As the pain reduces, you will be encouraged to increase the duration and intensity of exercise under the watchful eyes of the physical therapist. A progressive routine of exercises will increase strength, improve balance and facilitate recovery. The primary objective during this stage is to promote healing while avoiding re-injury.
A for Analgesics

'Analgesic' is a medical term for pain relieving medication. It is best to consult with your physician to determine the most appropriate medications. Your doctor may recommend that you start with over-the-counter medication. If it is not effective, your doctor may prescribe prescription medications including steroids.
T for Treatment

A physical therapist plays an important part in long-term recovery following any injury. Physical therapy treatment includes a variety of procedures and modalities, including therapeutic exercise, ultrasound, manual therapy and neuromuscular re-education using advanced techniques. A physical therapist can restore, retrain and improve the joints and muscles in the human body.